Do you want to exercise your computational thinking? Get ready to make robots with this Flowde course!

In this Flowde course you will learn to make programs visually. Flowde was designed to program robots made with Bucky, our robotics maker platform, but this course is designed so that you can follow it without the need for any kit. You just need to download the app and follow these activities :)
Tu instructor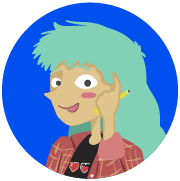 Preguntas Comunes
Do I need any materials to take this course?
To use Flowde you need an iOS or Android device. You can download the app for free from the App Store or Play Store. This course is designed so that you can follow it without the need for a Bucky. You can review the minimum requirements of the device at: https://www.bucky.com.mx/requirements
How long does the course take?
Access to the course is unlimited once you are enrolled. We are working to generate more and more activities so little by little it will grow.
Who is the course for?
The entire Bucky platform is recommended for children from 8 years old. We recommend that the youngest use it with an adult.